Erasmus funding for staff
The Erasmus+ funding scheme is available to help both teaching and non-teaching staff gain professional development and training throughout Europe.
BREXIT and COVID-19 UPDATE (January 2021)
The UK has left the EU and the withdrawal agreement has been ratified by both the UK Government and the EU. The 2020 Erasmus project has been extended from 24 to 36 months which allows the University to fund Erasmus teaching and training visits until May 2023. However due to the Covid-19 pandemic the University is not accepting applications for Erasmus+ funded teaching or training visits until further notice.
Teaching
Erasmus+ offers our teaching staff the opportunity to teach at a partner higher education institution (HEI) in one of 30 participating countries throughout Europe. Staff are expected to teach for at least 8 hours at the host University. To find out more, please read the guidance notes.
Training
Staff can also choose to take part in training events including job shadowing, observation, attending a workshop or course abroad. The training period can take place at another HEI or any other appropriate organisation. European universities often organise designated training weeks, particularly for administrative or technical staff, and advertise these via the iMotion Erasmus Staff Training website. Designated training weeks are a great opportunity to share experiences, discuss on-going challenges in Higher Education, network, participate in sessions on particular topics and attend cultural and social events.
Guidance
To find out more about Erasmus+ visits for University of Leeds staff, please refer to the guidance notes.
Finance officers can download guidance notes for finance officers to find out how the service is funded initially by the school followed by a transfer of funds from the Study Abroad office.
Application
Erasmus+ staff mobility funding is managed by the Study Abroad office. There are two deadlines per year for applications: usually mid-October and mid-January. Remaining funds will then be allocated on a first come, first served basis thereafter. Please note that much of the funding is still available for the 2019 project due to uncertainties about promoting the programme earlier in the year when a no-deal Brexit was more likely. 2019 funding can be spent until May 2021 so applications are welcomed.
Please note that staff members must have an employment contract with the University of Leeds to be eligible to apply for an Erasmus+ mobility.
Unfortunately, visits to Switzerland are not funded under Erasmus+ staff mobility.
Interested staff should email erasmusstaff@leeds.ac.uk for further information after reading the guidance document.
APPLICATION FORM
The internal university application form can be accessed here.
Key People
---
Becky Kidner
Becky took part in an Erasmus+ staff training mobility in April 2015 enabling her to visit LUBS partner institutions in Denmark and Sweden.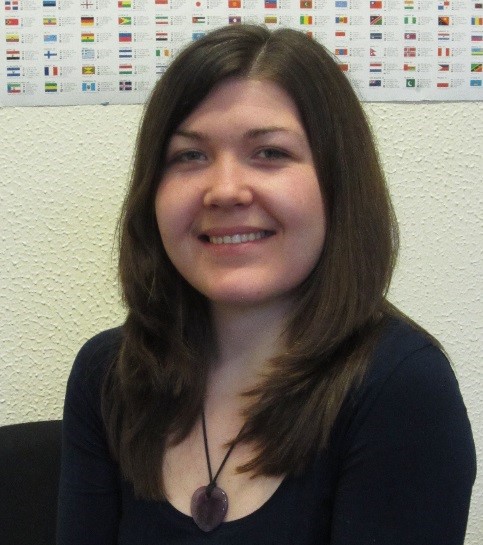 I took part in an Erasmus+ staff mobility in April 2015 which enabled me to visit Stockholm, Lund & Copenhagen. One of the main purposes of my trip was to meet staff and students at our study abroad partners (Stockholm Business School, Lund University School of Economics & Management, and Copenhagen Business School). I also took part in 2 days of an international staff week that was partly organised by Lund University. During the staff week I had the opportunity to participate in workshops and network with staff from all over Europe. The whole experience was incredibly valuable for me as it was my first international trip with the University and in terms of professional development this was a fantastic opportunity. I developed working relationships and connections with our partners which has proved to be very useful once I returned to Leeds. Having visited these partner universities, I gained a lot of useful information and insight which has now led me to being able to advise students better during my information sessions and 1:1 meetings. For me, my Erasmus+ staff mobility was something I gained and learned a great deal from and I would certainly recommend it to anyone. I found the application and paperwork easy to navigate as the central study abroad office were incredibly helpful in guiding me through the process.